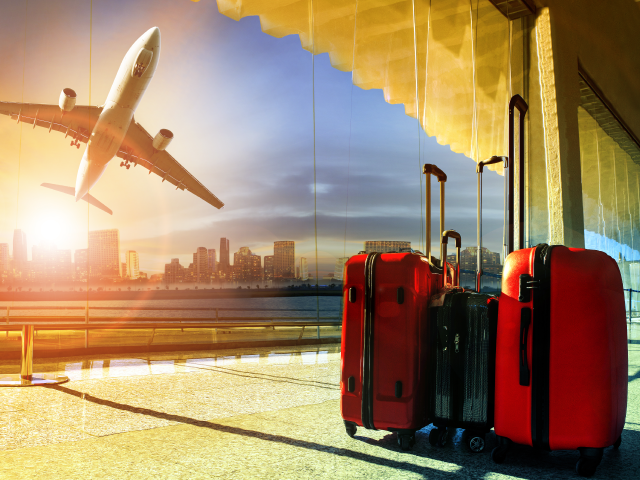 10 Reasons Why You Need Travel Insurance for Your Holiday
15 May 2019
Not everyone really into a travel insurance. But sometimes it can be helpful yet important. Buying travel insurance in Indonesia is not a common thing. So it must be new for some people.
Yet it is important because travel insurance can be cheap and also useful. For example, you can buy travel insurance by online and get all the thing you need. There are bunch of travel insurance online sites you can choose, just like travellin.co.id.
There are many option you can choose for travel insurance in Travellin. Which one is the best for your condition. While you choose, you might want to look up 10 reasons why travel insurance is essential for your holiday:
1. Your flight is canceled
Natural disasters and weather change cannot be blame for canceled flight. At some cases, you'll get full compensation, but sometimes you just left alone at the airport without any plans to spend the night before continuing trip tomorrow.
That's why you need travel insurance that include trip interruption coverage. By this, you can have the money to refund the expenses of a new return ticket or to stay in a comfortable hotel. No need to stay on airport without any lack of sleep and eat.
2. You miss your connection
When travelling far, you might need several trips to get there. But sometimes plan not worked well. Let say you missed your connection plane because previous trip was delayed. So you need to buy a new one.
By buying travel insurance with missed connection coverage, you can take another flight to get there. You will also have assistance services to help you arrange and pay for those travel changes.
3. You need to cancel your trip
You been so ready for your trip but at the day before holiday, you're require to work that can't be handled by other. Or simply you get sick and need to go to hospital. What worse can it be, cancel your trip and let your money fly away?
With trip cancellation coverage on travel insurance, you will be able to recover expenses for these covered reason and more. Easy peasy!
4. Natural disaster damages your destination
You will never know on what mother Earth capable to. One thing for sure, natural disaster and weather damage can come anytime. Including days before your holiday.

So when your destination been destroyed by hurricane or earthquake, you're not gonna confuse because travel insurance will cover it for you. By choosing travel insurance with protection for weather damage, you will be able to recover your pre-paid costs. Travel assistance services will also help you arrange a vacation at new location you desire.
5. You get sick on your trip
You been so ready for your holiday. So much excitement you might hurt yourself. Or you get sudden sick so you need to get hospitalized. At some point, you will lose your travel cost for covering this unplanned thing.
With travel medical coverage, you won't be paying a huge medical bill. You will also have assistance services to locate a suitable medical facility and arrange transportation.
6. Your baggage is delayed or lost
Lost baggage is not a new thing. Nobody wants to lost their baggage. Even delayed baggage can be irritating. When you choose travel insurance with coverage for delayed bags, you can handle everything.
Because the service will help you recover your bag. You will also be reimbursed for the essential items you need to start enjoying your trip. Buying your daily essential things with no worry because you can reimbursed almost everything.
With coverage for luggage that is lost, stolen, or damaged, you will be reimbursed for new clothes and personal items. You can even get reimbursed for a suitcase so you can take your new stuff home. Isn't it great?
7. Your passport is lost
Maybe you're in hurry, maybe you're too busy handling everything so your passport could slip away from your hands. This might be the most disaster thing that ever happened when you travel.
No matter how neat you are, once it lost, it will be lost, including passport. Losing passport while travelling abroad such a nightmare.
That's why you need travel insurance with coverage for lost passports. You will have help expediting the process of replacing and paying for a new passport.
8. You need a medical evacuation
It is essential to have travel insurance when you will do something unusual. Such trip to Amazon, or hike Everest. So when you faced with health issues, you won't be bothered.
With medical evacuation coverage, you can arrange safe transportation to a medical facility, Medical evacuation typically cost hundreds to billion Rupiahs, but with this trip insurance, you won't get bankrupt for paying those high cost medical evacuation to save yourselves.
9. A terrorist event occurs
There are some destinations so beautiful but yet so dangerous. For example, exotic Turkey or Israel. So many people wants to go there but still worry about safety.
That's why you need to buy one of travel insurace with terrorism coverage. With this, you can cancel your trip when there's attack near your planned holiday date without losing all the money you've spent.
10. Your travel company files bankruptcy
You have planned a week for a luxury cruise with your loved one. You have spent much money to make this trip unforgettable. You want the best room with the best service.
But by the time your holiday come, they face bankruptcy. What can you do? Definitely not crying your money, because you can get your money back.

With trip insurance that covers financial default, you will be able to recoup your expenses. With the help of assistance services, you will be able to reschedule your cruise as well.
There are plenty reasons to use travel insurance. While you can choose the most fit for your need. Beside, using travel insurance makes travel easier dan less worry. So, why not?